New Patients
Welcome to
Becker Chiropractic
! We're thrilled you're considering us for your natural health needs. Our practice strives to welcome patients of all ages and walks of life—we love seeing the entire family at once and look forward to welcoming you to ours.
The First Appointment
Expect your first appointment to last between 30-45 minutes. You will receive a tour of the office. You will sit down with Dr. Becker so she may get to know you, learn about what brings you in, and begin to set goals with you. You will receive a thorough and professional chiropractic exam, and if necessary, x-rays (taken onsite).
Before leaving, you'll schedule a follow up appointment to review your report of findings after Dr. Becker has had a chance to adequately review them.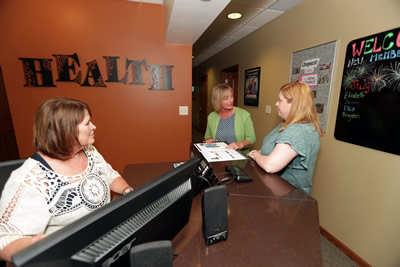 The Second Visit
Expect your second visit to last between 20-30 minutes. You will receive a comprehensive report detailing the findings from your exam. Dr. Becker will review your x-rays with you, discuss her personalized recommendations for you, and detail what care will be necessary to reach your set goals. Financial arrangements will also be reviewed and decided upon. Expect subsequent visits to be much shorter – approximately 5-10 minutes.
Remember, you're always in charge of your care and we'll never force it upon you. Though we want the best for your health, we'll always work with you to ensure a care plan that you're comfortable with.
Get Started Today
Ready to learn more about how natural chiropractic care can benefit the entire family? We can't wait to show you. Contact our practice today to book your first visit—you'll be glad you did.
CONTACT US »
---
New Patients | (815) 538-2182